Our followers named him as one of the biggest cycling influencers in Berlin and he definitely is – KeirinBerlin! So we made one big cycling talk with Mortimer, who is currently in Japan, about his cycling beginnings, cult bicycle shop / cafe / museum Keirin, big cycling adventure to Japan and nice places for cycling in Berlin!
You grew up cycling in West Berlin. What was it like then and what's it like now with regard to the cycling infrastructure and culture in general?
I got into BMX when I was 10 years old and basically went all over West Berlin with my bike, to school, to BMX tracks and to see friends. Berlin always had a cycling scene with several yearly road races and in January my father always took me to the Six Day races at the velodrome in the Deutschlandhalle since I was very young. I started messengering in 1993, East Berlin was a new city to me, roads were bad and there was a lot of construction going on all over Berlin.
It changed a lot, there is of course a monthly critical mass, tons of not very bike friendly bike lanes, rental bikes everywhere and bored and useless bicycle cops that should take care about the real problem, cars, and should stop bother cyclists.
In Berlin finally folks are also into cargo bikes, makes a lot of sense in Berlin, as it is flat and who needs a car really when there's such a perfect 24/7 train and bus system.
Not only were You one of the pioneers of cycling culture in Berlin, but You organized numerous events and worked as a messenger as well. Tell us more about that, please.
In the early 90s there was only the Halloween Race, its actually still going on and the longest running Alleycat Race worldwide, its fun, cause folks dress scary and checkpoints are usually train stations.
Back in 1997 we formed a messenger racing team "Berlin Massive" and entered the CMWC (Cycle Messenger World Championships) in Barcelona. Later we run events with friends in neighbouring Gorzow Wlkp. (Poland), its only 60 km from Berlin to Poland. We did a group ride via Poland to Copenhagen for the CMWC in 2002. With Goldsprint (Roller racing) on the ferry to Denmark.
In 2004 we opened the Keirin cycle culture cafe, a bicycle shop/cafe/museum with all things bicycles, hosting different exhibitions about bicycle culture etc.
Until recently, You owned that cult bike shop in Berlin. What's the story behind its name (KeirinBerlin)? What did it look like and why? Why did You have to close it?
After working in NYC as a messenger for 5 years I needed a change and decided to open a store that will help to push bicycle culture. I visited Japan and thought Keirin racing is so different, maybe a bit like messengering dodging cars, but with riders and full body contact. The different colors and the Japanese font made it cool to work on it with different designs and colors. As I've been to Toronto several times the idea came to combine it with snacks and drinks. In Toronto a former bicycle messenger opened the "Jet Fuel Coffee shop", a bar with a bicycle theme, there was also the "Standby" later named "Bread Spreads" where messengers were waiting for new jobs and in the meantime had a coffee or a sandwich.
We decided to combine all these, plus a workshop to repair bicycles. More and more we became a bicycle shop, it wasn't really our plan, but only bicycle exhibitions and coffee did not pay the bills and our friends and the neighborhood kinda pushed us and before we knew it we were a bicycle shop. In the beginning we only offered fixed gear and single speed bikes, as they make the most sense in a flat city like Berlin (actually in general they are the best bikes). But we ended up selling classic road bikes and eventually cargo bikes. Our shop was like a little museum, with a cosy couch to drink coffee while flicking through bicycle magazines, watch the Giro d'Italia live or learn about the rich history of different bicycles we started collecting. It became the living room of the bicycle culture in Berlin and the first ever place like this worldwide.

Everyone who follows You knows about your pretty brave and mighty cycling adventure. Tell us more about it.
Not sure if I would call it brave. I think traveling on a bicycle is one of the safest things to do, as cyclists are considered poor. The only problem can be stray dogs and trucks, but trucks are one of the major problems for cyclists anyway, everywhere… I like the freedom and surprise of bicycle travels, as everyday is different, kind alike messengering, but its more exciting to ride into the unknown than seeing the same streets again and again.
I have been doing bike travels since the mid 90s, it started with riding to messenger events, in 2001 I did a 6 month long trip through Asia, Morocco a few times and of course, bella Italia.
In 2018 when I had to close the shop I decided to ride to Japan, not really telling a lot of people and with not so much planing. I tried to get a Chinese visa, but they declined, so I guess Russia it is. I got a bicycle built, especially for the trip and left towards the east in May 2018. I arrived in Tokyo 5 month later in mid October. I'm def far from done, its my kinda drug and the best thing I ever did…
In 2019 I rode with a lot of detours from Italy towards the East and took a plane from Kyiv to Thailand, rode along the coast and through Cambodia into Vietnam and all the way to Hanoi. I flew to South Korea and not even 24hrs back in a "safe place" I crashed and broke my shoulder. Accidents happen and I guess in a way I was very lucky that it did happen there and not in Vietnam or Cambodia.
You visited many destinations and cultures during your trip. What would you recommend to us to visit and see?
I'm a big fan of Ukraine, I've been there several times and it gives me flashbacks to the good old 80s. People are nice, its cheap and the country side and the Black Sea is amazing, but unfortunately there's tons of wild stray dogs and the roads and traffic are a story by itself.
I found the nature of Armenia amazing, so is Kyrgyzstan, Lake Baikal in Siberia and Mongolia. I guess this is maybe for the more advanced traveler, as it is lots of distance.
For everybody and his friends I highly recommend the two most underrated cycling destinations out there, South Korea and Taiwan. They are both safe, there's bike lanes all over and cheap and clean hotels for about $20 a night. Italia and Japan of course too, they are my favorite countries.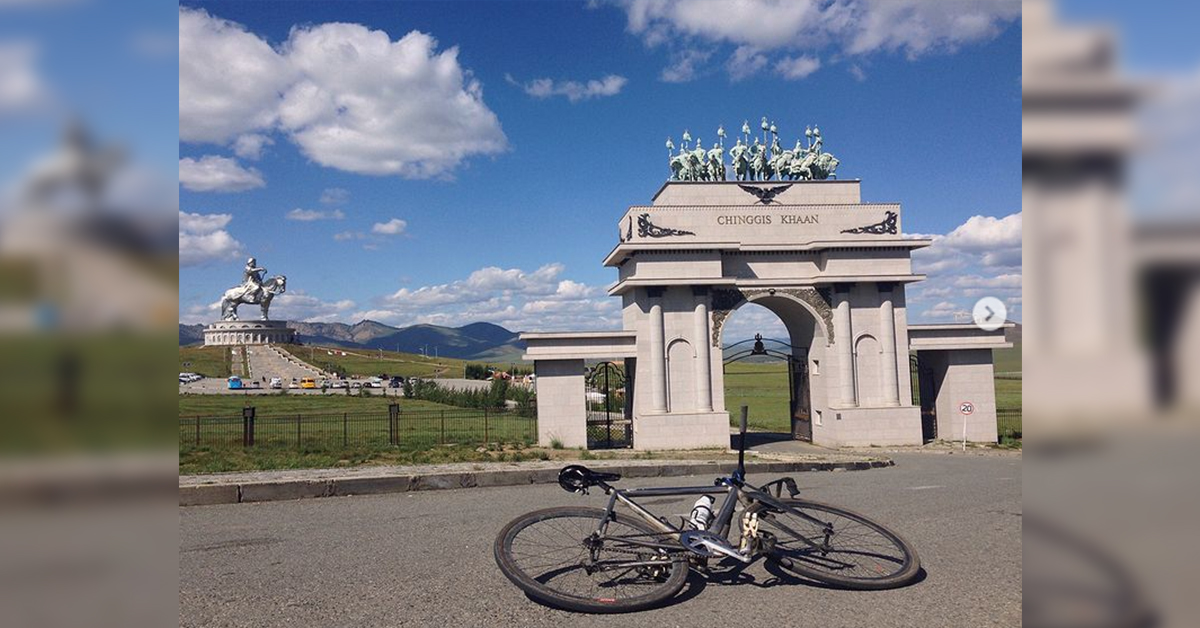 Which destination You will never forget?
There are too many I wanna see again. I guess the most remarkable one, but also the most toughest must have been – Kazakhstan, riding in from Kyrgyzstan it was so pretty and wild. I spend a month there in Summer 2018, rode thru endless steppe, days of never ending straight roads, lots of headwind and rain and later unbearable heat.
Almaty was beautiful with lots of Soviet architecture.
Astana though (now Nur-Sultan) the capital looked like Pyongyang on acid, but it was only a facade made out of plastic, I hated it, the food was mostly bad all over Kazakhstan and the traffic very unpredictable, I just wanted to get out but suddenly a dog bit me. I had to rest, get shots and my Russian visa was about to start, there was no train, so back onto the road with more shabby hour hotels, howling wolves in the distance and headwind…
Do You prefer cycling through the cities or regions (countryside)?
I like a good mixture. I grew up in a city and I like architecture a lot. Mountains are my favorite and riding along a coastal line is always very special to me.
Coming into a big city is very interesting, as you see the outskirts first and that usually defines the wealth before coming to the centre, what most tourists know, but there's always more to a city than just its core. I guess you could say, mountains with an ocean view. Napoli is such place…
Let's hope many cyclists will visit Berlin when the time comes. What are the places that are a must for cyclists?
Berlin is a city, but it is very green. Theres MTB tracks at the Müggelberge and in Grunewald. There's different road bike loops, not a roadie though, but I guess a good one is the Krone, which starts in the western part of the city.
Either going in from the ICC or further west, almost in Spandau at the Havelchaussee. Along the Havel river, into Wannsee with a small loop around Moorlake, further into Potsdam and through the woods back to Spandau.
I like riding on Skalitzer Straße, its the main road in Kreuzberg, a bit wild and hectic, but it can be a lot of fun. I prefer taking the train out and ride around Brandenburg, Nauen to Brandenburg an der Havel and back via Potsdam.
Of course the former Berlin Wall is nice to follow, they built a bicycle lane along most of the former dead strip and lots of history with signs are to be seen while riding along this former border.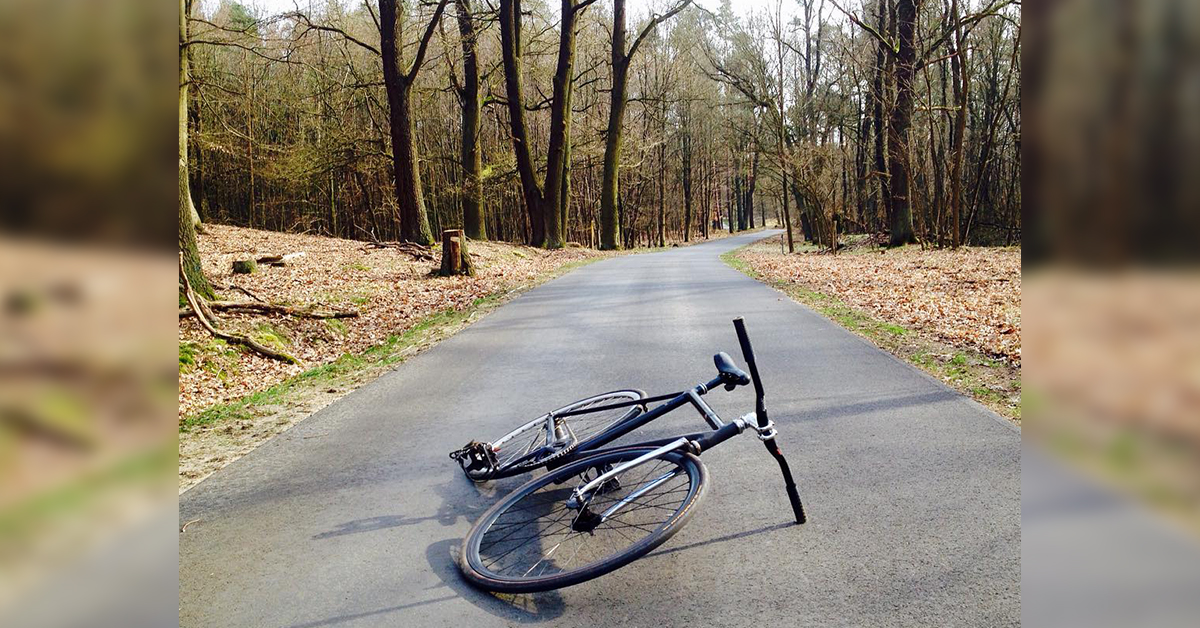 What are Your plans in the near future?
I'm currently in Japan, working there on a 3 year visa, but my plan is not to stay that long, at least as of now… Due to Covid 19 travels are not really possible, but I'm planing a "escape from Japan" trip and want to ride back to Berlin. I got Indonesia, Russia, more former Soviet Union countries and Iran on my mind, but unfortunately I don't have any savings yet, luckily bike travels is fairly cheap, that's one of the reasons why I prefer developing countries, they are more affordable.
Could need a lightweight tent sponsor though, hotels and food (lots if you ride 150 or more daily) and visa's can cost too.
I'm also taking pictures along the way, only with 35mm and lots of people tell me to make a book, for that I need to find a publisher/sponsor and it would be nice to show pictures at some sort of shows along the way and not in the usual kinda cities, cycling unites and in a way I kinda feel trapped to help promote the best and most fun transport vehicle ever. Go ride!
Thank You, Mortimer! We wish You all the luck with Your next journeys and plans, and we hope to see Your book soon! All of You, Bikademy readers, can follow KeirinBerlin on Instagram!
Follow other Bikademy Studies and Exams on Facebook and Instagram!
Bikademy interview powered by